Web Site Updates and Maintenance
If you need help maintaining or updating your live Web site, flexible and affordable support options provide your business with just the right level of help.
Maintenance by the Hour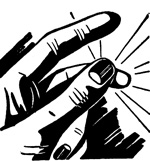 If your site needs occasional updating, and you don't feel your company has the time, staff or expertise to do this yourself, turn it over to Annette Riley Web Design on an as-needed basis.
Site changes can be sent via e-mail (in the message body or as an attachment), or by manually marking up printouts of your site. Content provided in computer format saves time and will save you money when updates are required.
Turnaround: Updates are normally completed in 2–3 business days. I can usually accommodate faster or "timed" updating if necessary, just let me know.
Billing is in quarter-hour increments, Invoiced upon completion.
Mini-Projects
For those occasional "beyond maintenance" projects such as adding new sections to your site, I would be happy to provide a flat "not to exceed" project estimate upon request. Billing is 50% up front, balance upon completion.